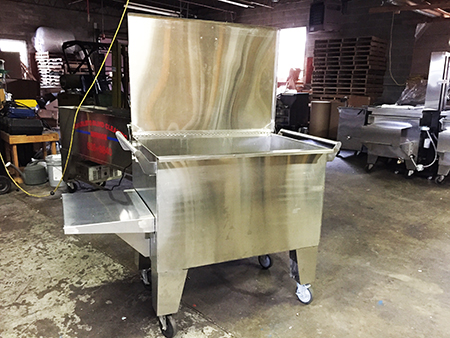 This month, we are putting the following 2015 floor models used for demonstration in our offices up for sale.
These are the same machines we use to demonstrate and train our customers how to clean with Ultrasonics. They are lightly used and maintained in excellent physical condition. All are offered with Full Warranties. If you are looking for equipment that is "like new" and offered at an excellent price, consider one or all of these units. Note that these machines can be purchased individually or as a package (Click each link to view specification for each machine):
Models currently available (while supplies last):
Z-97 "Brother" (pictured): Ideal for Contents Restoration and Parts Cleaning.
B-160 "Princess" (8 Foot Blind Cleaning Machine).
SM-200 "Super Mighty One" Super System.
Call (215) 969-0266 for pricing.