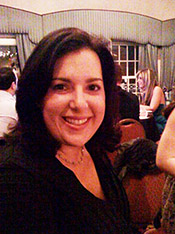 Follow Lisa on Twitter
Follow UltrasonicMachines on Twitter
Like Lisa's Page on Facebook
Lisa is the 3rd generation owner and operator of Morantz Inc. From her 15 years serving as Vice President to stuffing and licking envelopes for marketing when she was a child, she has literally worked in every capacity of Morantz's business. She was even our first advertising model (demonstrating one of our drapery workroom products as a baby).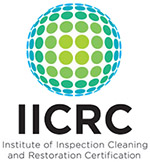 Lisa continues to position Morantz Inc. as a leader in the Ultrasonics Industry.  With her unique skill set as a seasoned business executive, IICRC Certified Fire Restoration Technician and as a licensed attorney, Lisa has grown Morantz Inc. into a respected international manufacturer of ultrasonic machines in a wide variety of industries.  She has done this while promoting the company's corporate culture dedicated to family-style, personalized attention for Morantz clients and employees.  It's a winning combination learned from her grandfather, Herbert Morantz and father, Stan Morantz (Founders) that uniquely positions Lisa as a reputable leader and business partner.