Cleaning with Ultrasonics is Easy. Let Us Show You How.
Morantz Ultrasonic Cleaning Systems are amazingly easy to use. However, in order to get the best results from your machine, we offer FREE Training for all of our Ultrasonic Cleaning clients at our Headquarters in Philadelphia, PA (USA). During training, and depending upon your needs, you will learn the following:
How to assemble your machine and transport it safely.
How to set up and operate a "line system" to maximize efficiency.
Best practices for cleaning items in your niche (includes hands-on training).
How to clean items that may require specific cleaning techniques (also hands-on).
How to properly dry items.
How to successfully operate your Ultrasonic Cleaning business (including how to price estimates for clients).
How to market your business (both on the internet and offline).
How to maintain your machine to keep it running for years to come.
And much more…
Morantz training programs are hands on. That means you're not stuck in a boring class room; you actually get to use the equipment and experience for yourself how easy it is to clean with Ultrasonics. You'll also gain valuable experience as you learn both special cleaning techniques (developed specifically for your industry) and every aspect about how to operate and care for your Morantz Ultrasonic Cleaning System.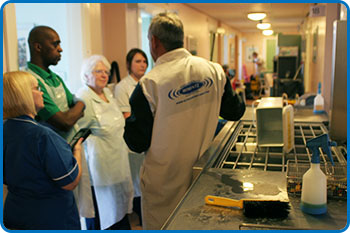 Business Training
Of course, running a business is more than just the cleaning. You'll also learn practical business strategies that you can use to get your foot in the door with a potential client, price and bill appropriately and how to efficiently run your business.
Click here to learn more about Training Opportunities.
Seminars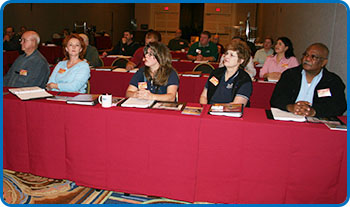 Morantz also conducts various training Seminars around the world. These full-day training sessions not only put you hands-on with our equipment, you will also learn (depending on the topic) everything from sales techniques and running your business to how to manage your own marketing campaigns. Click here to learn about our Upcoming Seminars.
Marketing and Advertising Training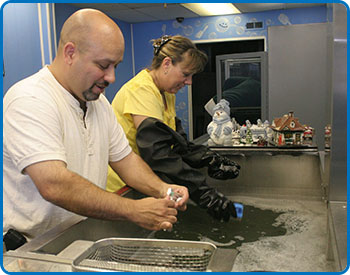 In addition to the full range of Marketing Materials we offer our clients, we have partnered with Neal Wiser Consulting, a leading boutique marketing agency (and the firm that designed this website) in order to provide you with a variety of marketing services. From Websites to Social Media campaigns and training, Neal Wiser can help you get your business seen by your customers. For more information about our marketing programs, click here.
To learn more about any of our FREE Training programs, to schedule a FREE Training session, or if you have an unusual item that you need help cleaning, call us at 215.969.0266 or fill out and submit the Request FREE Training form at the top of this page.
We look forward to hearing form you.