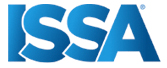 Morantz is proud to announce that we'll be exhibiting at the
2015 ISSA/INTERCLEAN trade show in Las Vegas
(Booth #3841).
Wednesday, October 21st – Friday, October 23rd
If you're interested in attending or would like to see a demonstration,
please contact us at (215) 969-0266.
For more information about the show or to register, click here.
We look forward to seeing you there!