3-in-1 System (2001 Model)
The Morantz Baby, Cousin and Brother
Morantz has a 3-in-1 System (2001 model) on consignment.  This three tank system utilizes different sized and shaped cleaning tanks to enable diversification of cleaning.  Instead of having to purchase three individual machines, the 3-in-1 is economical as all three tanks share one set of components. These components can be moved from tank to tank when you have different types of jobs.  The system is in good operating condition and all components have been inspected and tested.  The following is information about each tank.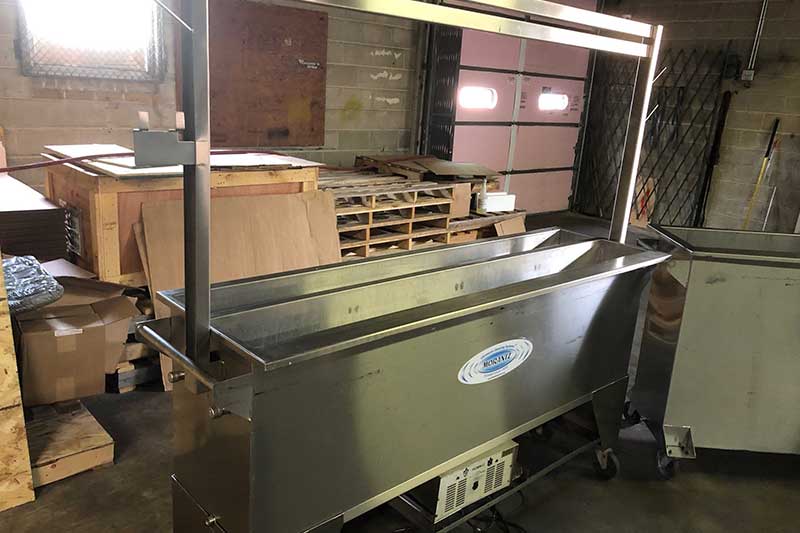 Tank 1: The Morantz "Baby" is a long and deep tank designed for cleaning window blinds, shades and a wide variety of other similarly shaped items.  There are two chambers, wash and rinse.  Each chamber has interior dimensions of 75"L x 8.75"W x 24"D. The machine comes with these upgraded features: Stainless Steel Inspection Rack (rack over the machine) for hanging and inspecting blinds, Air compressor for Rinse, and an Extra Foot Pedal for the Rinse.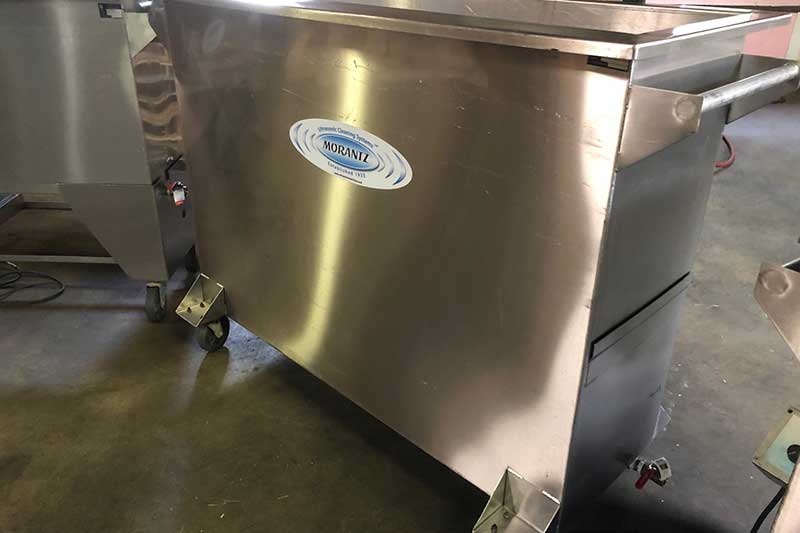 Tank 2: The Morantz "Cousin".  This machine is no longer part of Morantz's standard line, but has always been part of the 3-in-1 system.  This very deep tank is popular for cleaning items such as patio umbrellas, patio furniture, wheelchairs, large trophies, and similarly sized parts.  Interior dimension: 52"L x 16"W x 37"D.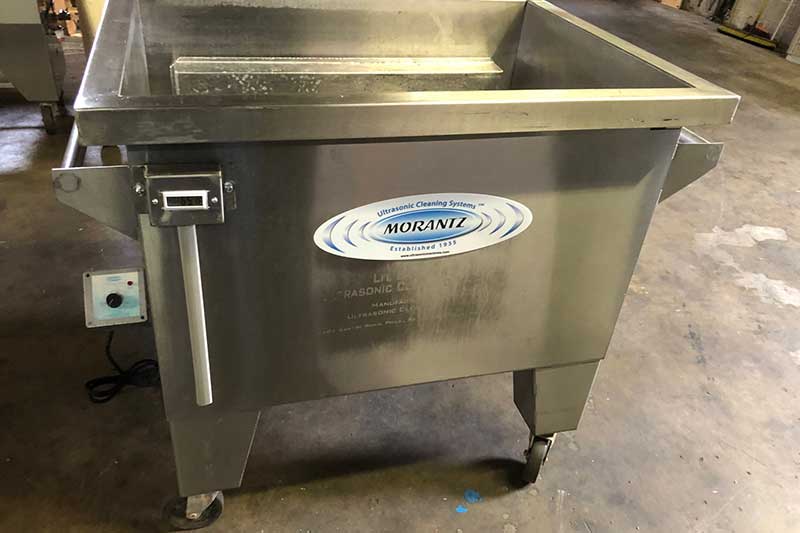 Tank 3:  The Morantz "Brother".  This square shaped tank was designed to clean larger, bulkier items such as electronics, filters, chandeliers, restoration contents and more.  This earlier version of our current tank has slightly smaller interior dimensions at: 36"L x 26"W x 24"D.
Price
Original price: $31,000
$10,000