The Morantz Li'l Beaver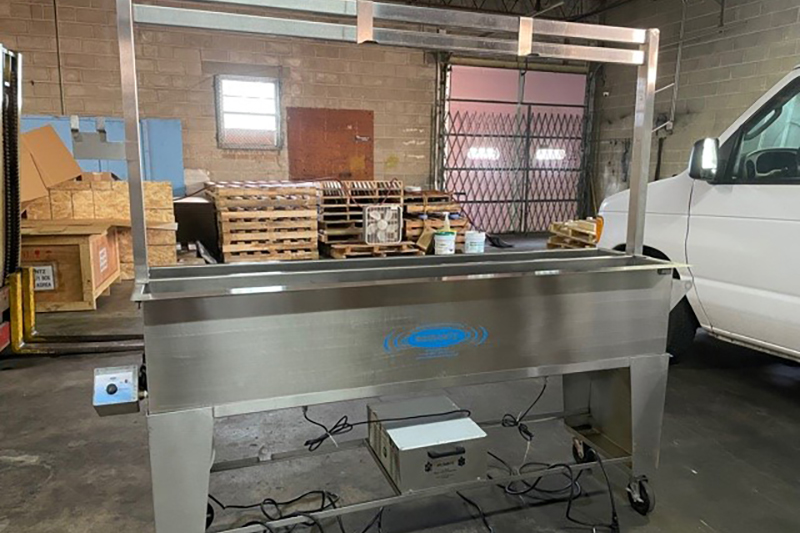 We have one Morantz Ultrasonics window blind cleaning machine on consignment.  This model, formerly known as the Li'l Beaver, is portable and effective machine for cleaning window blinds and more.  It is a more compact version of our current B-136 "Baby" model with the same cleaning capabillities.  While we have discontinued manufacturing this model, it is still supported and can be serviced.  This 1997 model is in good working condition and has a very good appearance.  The ultrasonic generator has been tuned up, and comes with a new thermostatically controlled heater.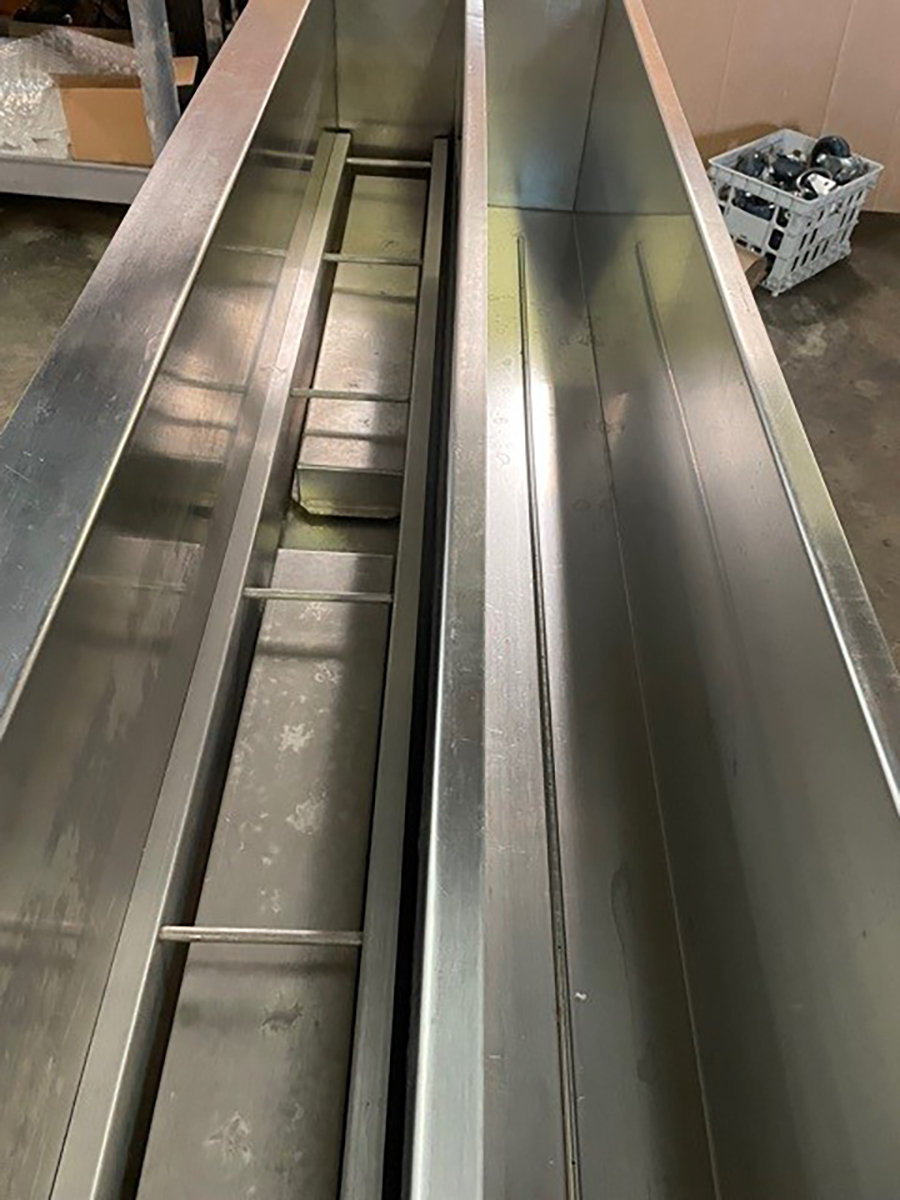 Specifications and Features:
1 – All stainless steel tank manufactured with 14 gauge non-magnetic stainless steel
Interior Dimensions: 72"L x 8"W (each chamber wash/rinse) x 15"D
Exterior Dimensions: 74"L x 21"W x 33"H (add 5" in height with wheels)
2 – Immersible Transducer Packs
1 – Prowave Ultrasonic Generator 1200 watts
1 – Thermostatically controlled heater
1 – Stainless steel welded handle
1 – All stainless steel stand with generator holder
1 – All stainless steel overhead inspection rack with two hooks
1 – Rinse bubble bar, air compressor, connectors
2 – Foot pedal on/off controls for wash and rinse
4 – Wheels/Casters with 2 brakes
This machine comes with the same free instruction manual, free on-going support, and free training as our new equipment.
A similar package like this on a new machine would be over $20,000.  Original owner is asking $9,995.
Recommended accessories:
Morantz Ultrasonic cleaning solutions: Activator/Water Softener, Ultrasonic Cleaning Solution, Super Synergizer and Energizer/Rinse Agent
Morantz Hard Water Test Kit
Morantz Blow Dry Gun
Morantz Blind Cleaning Baskets (2 can fit in this machine side by side)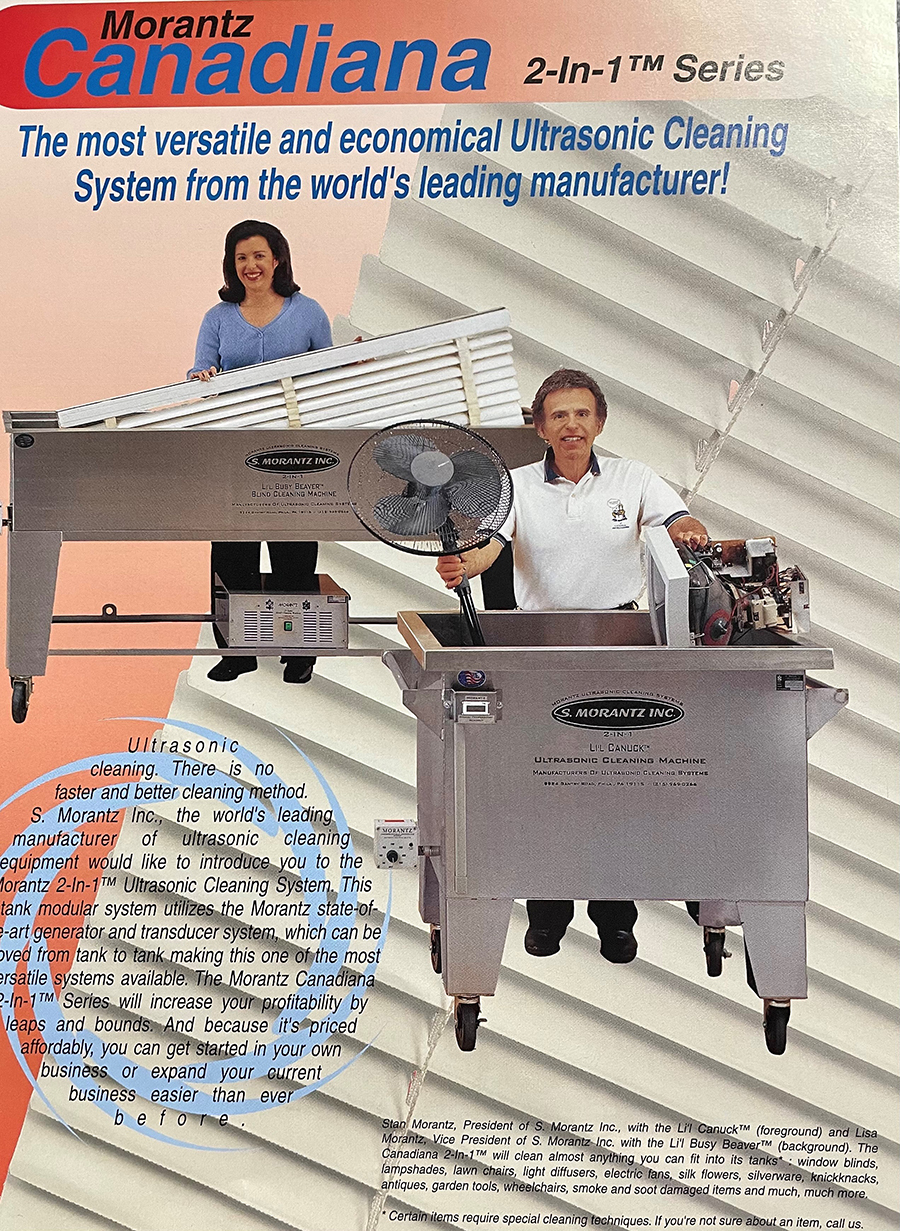 Please call Morantz at 215-969-0266 to learn more about this machine offering.