Used B-136 "Baby" Ultrasonic Tank with NEW COMPONENTS
B-136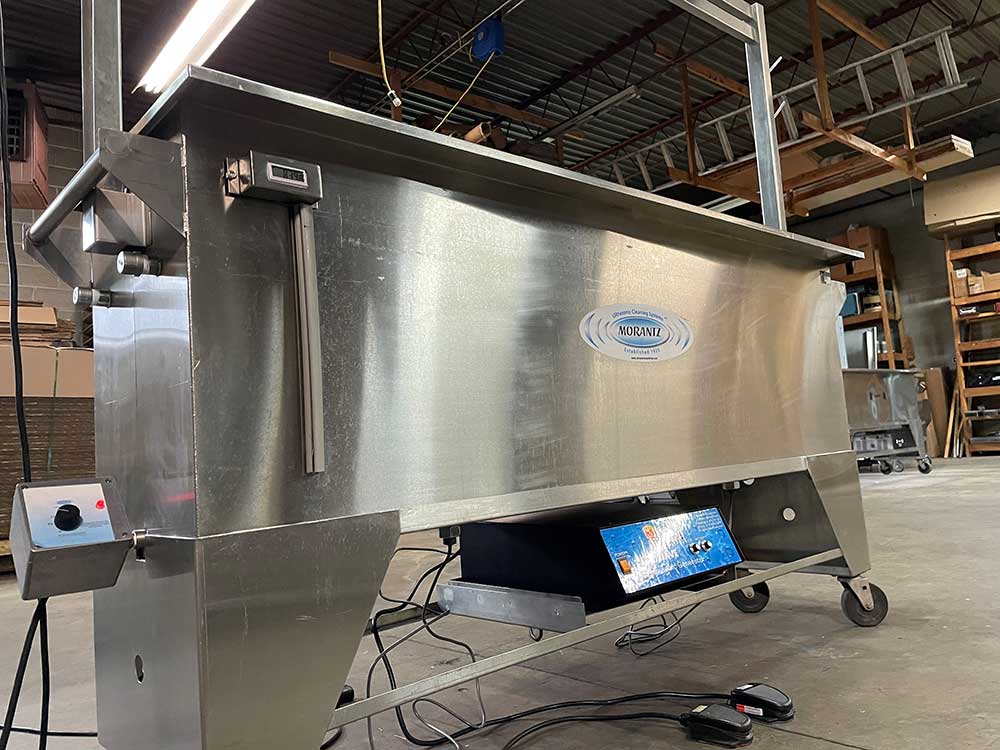 Unique offering.  This is a used 2001 Baby Blind Cleaning Machine stainless steel tank with brand new components.  We placed a brand new 2022 generator, immersible set and heater in it, and now it's a like-new machine, complete with full warranty on new parts.
Comes complete with:
-NEW ultrasonic generator
-NEW immersible transducer packs
-NEW thermostatically controlled heater
-Digital temperature readout
-Stainless steel inspection rack with two hooks
-Stainless steel immersible drawer
-2 Foot pedals for ultrasonic and rinse control
-Air compressor for rinse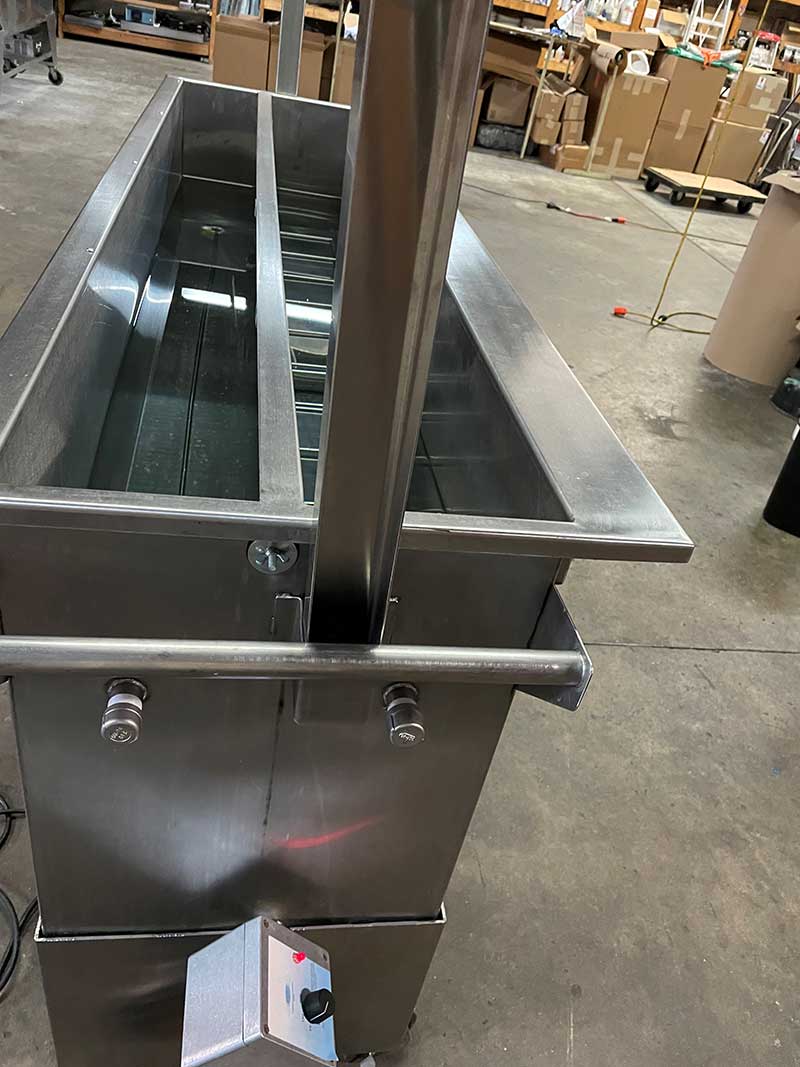 Great Buy at only $11,500!