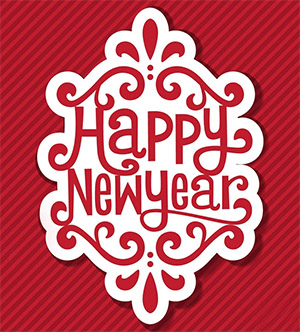 Happy New Year! I said this to a new client by the name of Jim who I spoke to on the phone this week. His reply was, "This is going to be the best year ever!!"
WOW! His response really resonated with me. Here is a guy that recently lost his job with a company he worked with for over 10 years. At a time when he has every right to feel confused, angry and even resentful, amidst the daily news reports of doom and gloom, he remains utterly and fantastically optimistic.
When I asked him how he could be so positive, he told me, "I have been waiting all my life to take control and not work for someone else. I was just too scared to do it before. Getting laid off was the best thing that could have happened to me because now I will set my own hours, be my own boss, and take control of my own destiny."
…And he will. I have personally seen this scenario play out over and over again; people who have diligently worked for another boss for years finally having the opportunity to step out on their own and take charge. For many, it is a truly liberating and thrilling experience. They finally have the chance to live out their dreams and define what success means personally for themselves and their families. Although there is hard work involved with starting your own company, once things take off, our clients are then financially rewarded in ways that could never dream of as someone else's employee.
Good luck Jim…I do believe you are right. This may just be the best year of your professional life.