Window Blind Cleaning
"With tens of millions of blinds sold each year, Window Blind Cleaning is a Massive Market."

Window blinds are everywhere. From homes and office buildings, to restaurants, hospitals, universities, military bases, boats and more, practically any structure that has windows also has window blinds. The reason is simple; in addition to being beautiful, window blinds can also be a very inexpensive solution for someone who needs to cover their windows.
However, there's a down-side; window blinds get very dirty. Over time, dirt build-up degrades and damages blinds. This creates a costly problem as the blind will need to be replaced. Additionally, window blinds can get so dirty that they don't just look ugly, they can become a breeding ground for bacteria and allergens. In commercial settings, dirty blinds can be a significant health hazard that can lead to employee absenteeism, infections and other serious problems. Such problems not only reduce productivity, they can be a serious liability.
Despite their popularity and the potential risks, most people believe that there is only one, time-tested way to clean window blinds; by hand.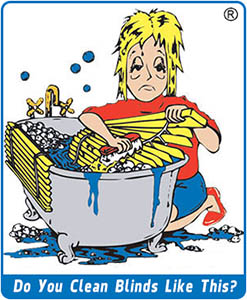 "Time-Tested" is a Waste of Time (and Money)
Most people try to clean their blinds by hand. They'll scrub them in the bathtub, hose them down or maybe even use some gadget or chemical advertised on TV. Unfortunately, the results are always the same:
It's very difficult, if not impossible, to get blinds as clean as desired.
Blinds quickly become dirty again as static-electricity from cleaning actually attracts dust and dirt.
Cleaning blinds by hand is back-breaking, labor-intensive and time consuming work.
Blinds are very easy to break during cleaning.
Introducing the Morantz Ultrasonic Method….
Morantz Ultrasonics put an end to those practices and problems more than 35 years ago when Stan Morantz invented the L'il Baby™ Blind Cleaner, the world's first Ultrasonic Blind Cleaning machine.
The Baby started it all for Morantz. It allows anyone to clean window blinds quickly, safely and absolutely minimizes the risk of damaging blinds during cleaning (Click here to learn more about The Baby).
What Kinds of Window Blinds Can You Clean?
With Morantz Ultrasonics, you can clean virtually any type of window blind on the market today. We should know; over the years we've cleaned every type of window blind there is, including:
Wood Blinds
Vinyl Blinds
Venetian Blinds
Vertical Blinds
Silhouettes
Micro Mini Blinds
Mini Blinds
Luminettes
Roller Shades
Pleated Shades
Fabric Blinds
Privacy Curtains
Shades
Shutters
Curtains
Draperies
Endless Potential
So, how big is the Ultrasonic Blind Cleaning business? Take a look at the following examples. These could be your customers.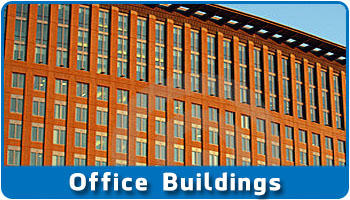 Each building can have several hundred to several thousand blinds, but this is only the start. Look into cleaning everything from light fixtures to computers (and more).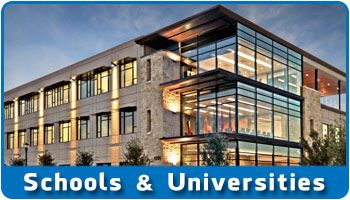 These institutions can have many hundreds to tens of thousands of blinds to be cleaned. But you can also clean everything from computers to laboratory equipment.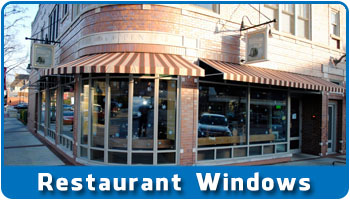 Not only can restaurants have many dozens of blinds, in order to maintain a safe dining environment and to provide a pleasant dining experience (in addition to meeting local Health Department Codes), the opportunity to clean other items, from filters and oven burners to pots and pan, baking trays and silk plants, is tremendous.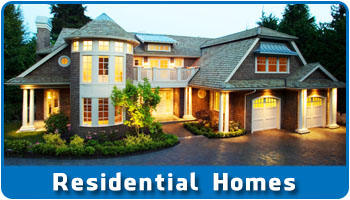 Start at window blinds and expand to other items like appliances, toys, sporting equipment and other items.
As you can see, the market is massive. Take a look around your area and you will see window blinds everywhere. With hundreds of millions of blinds sold each year, and the popularity of blinds continuing to grow, Ultrasonic Window Blind Cleaning is a great business.
What Will Ultrasonic Window Blind Cleaning Do for You?
As a stand-alone operation, Window Blind Cleaning is an in-demand service that is very profitable. It also offers the opportunity to expand and clean other items such as light lenses, silk plants, air vents, computers and more.
As an add-on to your current business, Window Blind Cleaning creates another, reliable revenue stream.
Regardless of which Ultrasonic Blind Cleaning Machine you choose, we're confident that you'll experience amazing success.