Making Money with Ultrasonics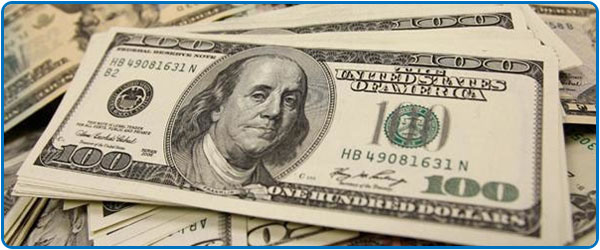 The following example was created to demonstrate (in basic terms) the tremendous profit potential for owners of Morantz Ultrasonic Cleaning Systems. While this example outlines a typical case for an Ultrasonic Window Blind Cleaning business, this scenario can also apply to the following industries:
If you have any questions, please do not hesitate to contact using the form on the right side of this page or call us at 215.969.0266.
EXAMPLE: The Window Blind Cleaning Market
The market for Ultrasonic Window Blind Cleaning is massive. With hundreds of millions of window blinds being sold each year, the opportunity for you to build a successful business has never been better. But this opportunity is actually far greater than just the number of blinds sold each year.
When evaluating this market, consider that the types of customers who need Window Blind Cleaning services are vast in number. From office buildings and hospitals to small businesses, restaurants and home owners, Window Blind Cleaning is in high demand.
From the pictures below, it should be clear that even a single customer in one of these categories can offer many tens to many thousands of blinds to be cleaned (and the opportunity is not limited to just these types of potential customers)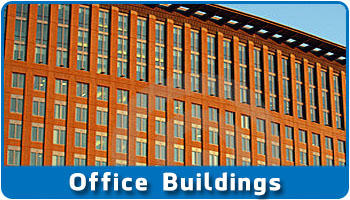 Each building can have several hundred to several thousand blinds, but this is only the start. Look into cleaning everything from light fixtures to computers (and more).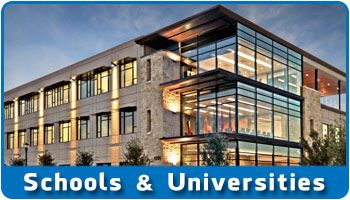 These institutions can have many hundreds to tens of thousands of blinds to be cleaned. But you can also clean everything from computers to laboratory equipment.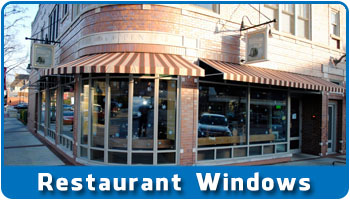 Not only can restaurants have many dozens of blinds, in order to maintain a safe dining environment and to provide a pleasant dining experience (in addition to meeting local Health Department Codes), the opportunity to clean other items, from filters and oven burners to pots and pan, baking trays and silk plants, is tremendous.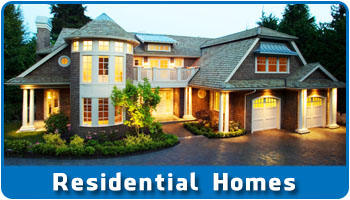 Start at window blinds and expand to other items like appliances, toys, sporting equipment and other items.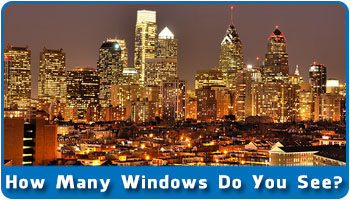 The opportunities are unlimited.
While cleaning window blinds is, by itself, a very profitable business opportunity, blind cleaning can be used to "open the doors" to provide additional cleaning services to your clients. As mentioned in the examples above, the reality is that once you start cleaning for a client, the number and types of items you can clean is virtually unlimited (we typically recommend that you use blind cleaning to demonstrate the effectiveness of Window Blind Cleaning and then offer to expand those services).
MORE ABOUT WINDOW BLIND CLEANING:
Why Common Cleaning Methods Don't Work
Like everything else, window blinds get dirty, but it's surprising how rarely they get cleaned. This is because most cleaning methods such as dusting, hosing them down or scrubbing them in a bath tub simply do not work well and can damage the blind. They're also tedious and time consuming. Take a look at some common cleaning methods and their results.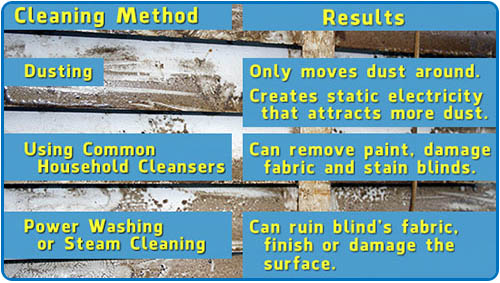 Only Ultrasonic Cleaning Truly Works
Ultrasonic Cleaning is the only method that can clean a window blind without causing damage. Ultrasonic Cleaning is fast, efficient and more effective than any other method. Ultrasonic Cleaning is also environmentally friendly, amazingly simple and fun to use. Ultrasonic Cleaning works!
Some facts about Ultrasonic Cleaning:
Only Ultrasonic Cleaning can prevent scratching, pitting or damage to blinds.
Only Ultrasonic Cleaning can clean the entire blind including slats, cords, ladders, tapes and headrails.
Only Ultrasonic Cleaning can clean all types of blinds including wood blinds, fabric blinds, aluminum blinds, plastic blinds and more.
Before and After – It's Results that Count
At Morantz Ultrasonics, we could talk about using Ultrasonics to clean window blinds all day long (we do at our many seminars). But sometimes it's easier to let a simple picture tell its own story. The following pictures are from actual cleaning jobs we've done over the years. We think you'll agree that the results are amazing (if you'd like to see more Before and After pictures, please visit our Before and After Picture Gallery).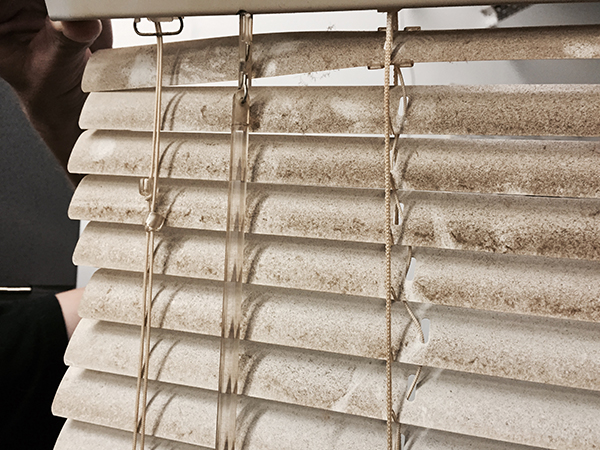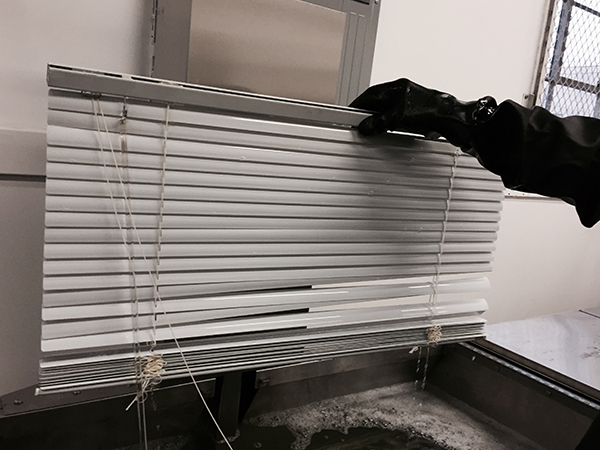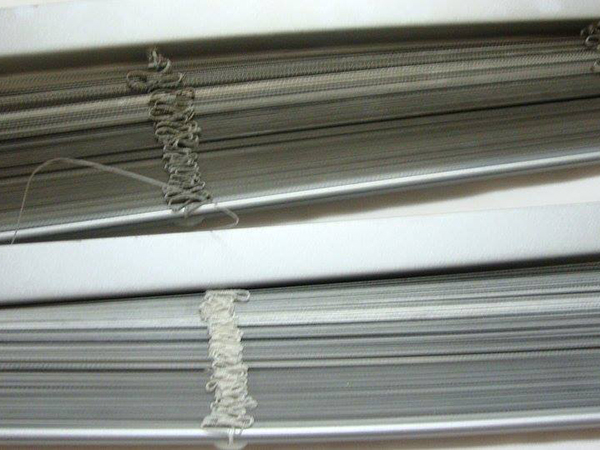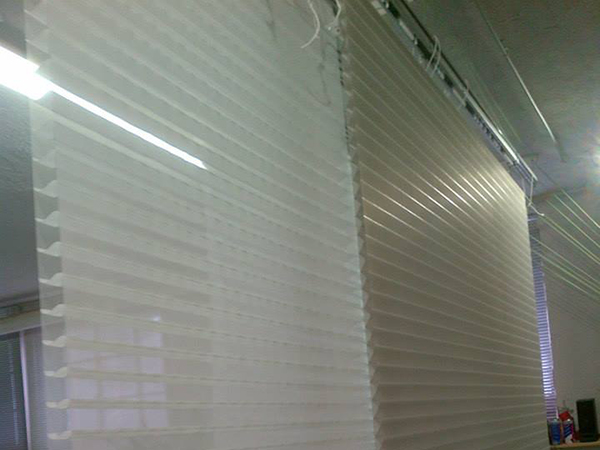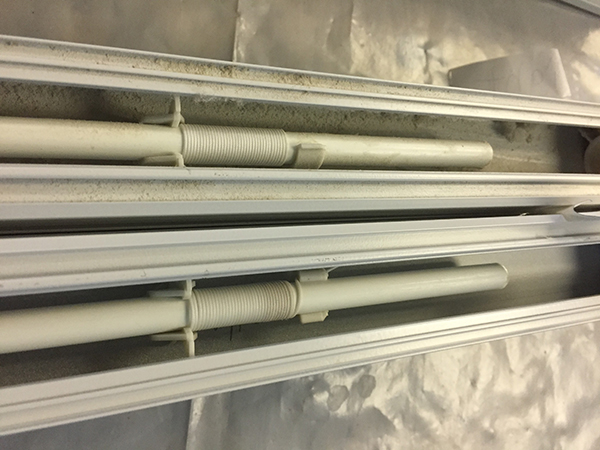 How to Setup Your Blind Cleaning Business
Whether it's an add-on to an existing business or an entirely new business, Morantz Ultrasonics makes it simple to set up your own Ultrasonic Window Blind Cleaning, or other type of cleaning operation.
First, call us at 215.969.0266 and tell us about your business plans. At Morantz, we believe we're only successful when you're successful. That means that we want to get to know you so that we can help you create a plan and select the right equipment for you to meet your goals (Morantz Ultrasonic Cleaning Systems are available in a wide variety of shapes and sizes and are portable so they can be used at your facility (office, warehouse or garage) or easily transported (via van or trailer) to your customer's location, be it residential or commercial).
Operating a Blind Cleaning Business

Operating a Window Blind Cleaning Company is easy. Our customers usually offer three types of services. If you're not sure what would be best for you, we can help you decide what services to offer.
The 3 most common services:
Drop-Off: The customer takes down their own blinds and brings them to you. You clean the blinds at your facility and the customer picks them up.
Pick-Up: You go to the customer's site, take down the blinds and bring them to your facility for cleaning. Then you return them to the customer and rehang.
On-Site: Bring your Morantz Ultrasonic Cleaning System to your customer's site, take down their blinds, clean them on-site and re-hang.
The Easy 4-Step Cleaning Process
Cleaning with Morantz ultrasonic systems is easy. Just follow these simple instructions:



Profit Potential for Ultrasonic Window Blind Cleaning
As long as there are window blinds, there is a market for blind cleaning. However, there are additional opportunities that one should consider that can benefit your business. For example, restaurants and hospitals are required by law to maintain certain sanitary standards that have been established in the interest of basic public safety. While these standards can be considered minimum guidelines, they do provide you the opportunity to schedule recurring cleanings with your customers.
While health codes may differ from city to city, it is advisable that most restaurants and hospitals have their blinds cleaned 4 – 6 times per year. Other buildings, such as commercial offices, should have their blinds cleaned 1 – 2 times per year depending on their use. Likewise, household blinds should also be cleaned 1 – 2 times per year.
Pricing Examples: Typical Blind Cleaning Job
The following chart demonstrates an average cleaning job. Note; you can use these numbers as an example on how to price other types of cleaning. For more information on pricing, please call us at 215.969.0266.
A typical blind cleaning job can require your team to clean 100 blinds for which you could charge $15 per blind for standard blinds. Assuming that the blinds are not exceptionally dirty or damaged (which gives you the opportunity to repair them; see below), cleaning should only take approximately 2 hours for which your team has earned $750/hour (this time frame does not including collecting the blinds from each window or reinstalling them after the cleaning is completed).
Assuming your team schedules only one job per day, at this rate and volume, assuming 2 hours of cleaning per day, your net revenue for the week would be $7,500.

*Morantz makes no warranties regarding how much money an operator can earn per year. Figures are representations of possibilities only. Earnings are dependent upon cleaning volume and marketing.
Additional Opportunities
As mentioned above, when you work with Window Blinds, you will notice that many of the blinds you remove from windows may be damaged for a variety of reasons. Blind repair offers you another revenue opportunity. Other revenue opportunities may include:
Blind Repair
New Blind Sales
Expanding Services: Include chandeliers, light diffusers, artificial plants, silk flowers, knickknacks, wheelchairs, sheer draperies, etc.
Call Us Today
As you can see, setting up your own Ultrasonic Window Blind Cleaning (or other type of cleaning) operation with Morantz Ultrasonics is simple. Give us a call us at 215.969.0266 or submit the form on the right and we'll help you get started.
To learn more about the Morantz equipment you will need to operate a profitable business, click here.