For a limited time, Morantz Ultrasonics brings the cost of a professional, in-line Content Cleaning system down to under $25,000!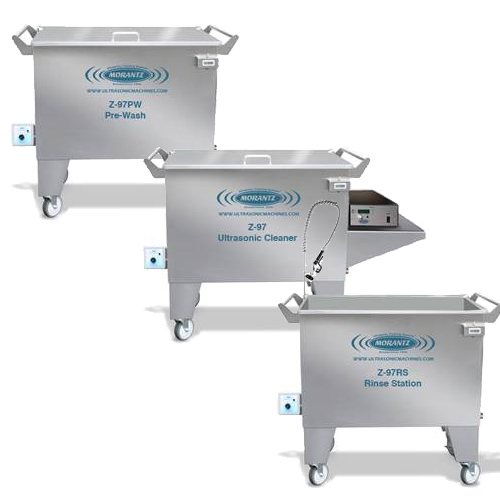 As a manufacturer of premium Ultrasonic Cleaning Equipment, Morantz is proud to offer (for a limited time only) our newest in-line Content Cleaning System, the Z-97 Super System, for under $25,000! Imagine being able to install a Pre-Wash Station, Ultrasonic Wash Station and Rinse Station in your facility for a fraction of the cost of traditional in-line systems. The Z-97 Super System requires very little space, works off of standard 110v power and is entirely portable! For those content jobs that need to be done on-site, just pack up the Z-97 Super System and go clean!
See the Z-97 Super System in action on Facebook.
For more details about this revolutionary new system, Click Here or Call 215-969-0266.