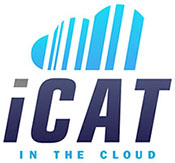 Morantz Ultrasonics Now Offers a Complete Contents Solution Through Partnership with iCAT Solutions
Company chooses software as the final piece in its technology puzzle
PHILADELPHIA, PA – MARKHAM, Ontario — Morantz Ultrasonics, the manufacturer of ultrasonic machines for the contents restoration industry, has partnered with iCAT Solutions to enhance the level of technology available to its customers.
Morantz develops ultrasonic cleaning machines that are used to restore contents damaged by fire and water. These machines are an integral piece of the cleaning equipment most restoration contractors use in their contents work. By partnering with iCAT Solutions, Morantz can now deliver the perfect software to accompany its industry-leading hardware technology and help contractors efficiently manage the logistical operations of running a contents restoration business, above and beyond the physical cleaning of contents.
"One of the biggest problems in the contents restoration industry has been the logistical challenges facing contractors, which get in the way of generating revenue," said Lisa Morantz, President of Morantz. "Through this partnership with iCAT Solutions, we are solving this problem once and for all. Contents restoration is about more than just having the right cleaning equipment, and we're making it easier for companies to provide better, more efficient service to their own customers."
Effective May 1st, 2013, Morantz will begin offering a solution that will address the issues of packing out, cleaning, warehousing, delivery, rush item service, reporting and customer service. In its search for a solution that would deliver these benefits, Morantz vetted a number of different types of software on the market. Based on its industry expertise, iCAT Solutions was the team's choice.
Morantz has been in business for more than 75 years and is one of the most reputable hardware manufacturers in the contents restoration industry, serving as an innovator in developing the latest ultrasonic cleaning technology. Its ultrasonic machines allow contractors to clean various contents with exceptional results, while allowing for customized solutions that do not force clients into cookie-cutter cleaning models. Now the company is embarking on a new area of service, allowing it to deliver both hardware and software solutions to its customers.
"It's really incredible to see a cleaning equipment manufacturer like Morantz take such great interest in its clients' success, going so far as to provide a whole new solution that makes the logistical aspect of contents restoration easier to manage," said Alex Gerchikov, Technology Director at iCAT Solutions. "We are very excited to partner with Morantz and work together to improve the contents restoration industry as a whole. This is another example of an industry leader choosing iCAT over the other solutions available out there."
Representatives from Morantz and iCAT Solutions will appear at the Crawford Convention in Texas on May 21st and 22nd at booth 446-450. To learn more about Morantz, visit https://ultrasonicmachines.com/.
About iCAT Solutions:
Powered by modern contents processing principles, iCAT Solutions offers cataloging and tracking software that provides its clients with real-time content tracking, operational transparency and efficiency. For more information on the company and its solutions, visit http://icatsoftware.com.