Incorporating Ultrasonic Contents Restoration into AmeriDri's Fire Restoration Services Brings in Big Business!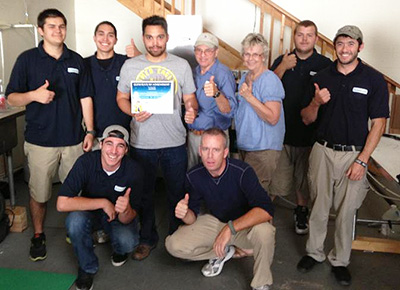 Joe Crivello, owner of AmeriDri in Colorado Springs, CO knew he needed a better system for Contents Restoration. Although his staff works very hard, cleaning by hand was just taking too long. Not only that, items were not getting fully cleaned and the types of items he could clean was frustratingly limited. To make matter worse, all of this was impacting his profits.
According to Joe, "I began researching Ultrasonic equipment and Morantz came highly recommended to me. I wanted a piece of equipment that I could grow with, yet would not take up a great deal of space, would work with my current electrical capacity in my facility (110v), and that would be affordable. Luckily the Morantz M-115 "Mighty One" fit all of my requirements."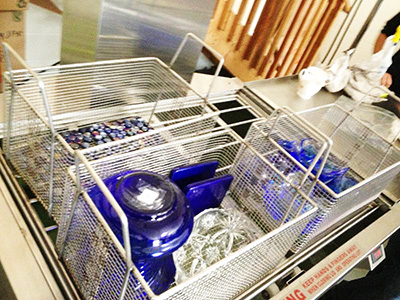 When Joe took delivery of his machine, he immediately got to work telling his customers about all of the new contents he could clean for them. "I was so excited to be able to offer electronics cleaning as part of our services," said Joe. "When I started to actually get the jobs to clean Electronics in house, I knew it was time to train my staff properly on all the techniques using this amazing machine. We were so excited; Lisa Morantz personally came to our facility to perform our training. Lisa worked with my staff on multiple jobs that we had waiting. Everything from crystal to stuffed animals to computers was covered, and that was just the beginning. My staff was so excited they began bringing in personal items from their desks and cars to learn what else we can clean."
Joe continues, "Something else that I learned during our training session is that we can now maintain own restoration equipment in our M-115 machine. This has made cleaning our equipment an easy process and is a huge time saver!"
Joe's staff absolutely loves the Mighty One's pneumatic lift. This feature alone helped with the staff's "buy in" because it makes cleaning easy by lowering items into the tank and raising them out with the touch of a lever. "I was sold on this important feature as I didn't want my staff dealing with heavy lifting," He said. Plus, Joe recognizes the benefit of processing 4 contents baskets at once. This capability moves the cleaning along at a very fast rate.
"During training, Lisa spent time discussing my facility layout and made specific suggestions to improve our workflow," said Joe. "This was one of the advantages to having her come out and spend time with us. Plus, Lisa covered all aspects of our business, not just the ins and outs of the equipment. My manager and I even reviewed our marketing strategies with her. Lisa made several recommendations on selling the service that I plan to incorporate into my business."
Joe has also incorporated iCAT, Morantz's software partner, into his process. With these professional tools in place, AmeriDri has been experiencing tremendous growth, and more importantly, can handle the growth with ease.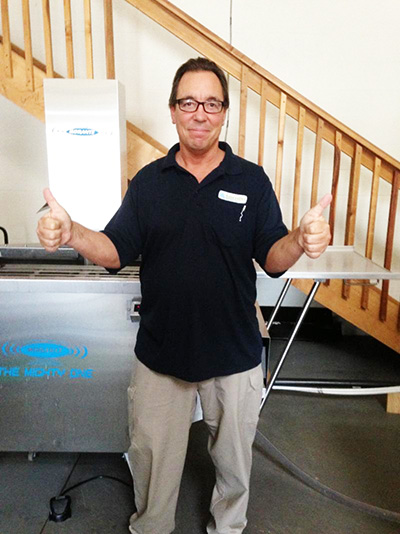 Congratulations to Joe and AmeriDri and best wishes for their continued Success.