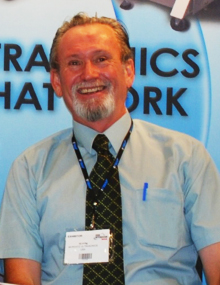 Meet Mick Bantoft, owner and operator of Kleena in Queensland, Australia (kleenabc.com.au). Over the past 8 years, Mick has used Morantz Ultrasonics to create an entirely new niche market for his company cleaning curtains, microfiber cloths, trolley covers, privacy curtains, blinds, soot damaged contents and other hard to clean items for hospitals and hotels.
Shaking Up Business
In 2006, Mick Bantoft knew he had to shake up his curtain cleaning business or risk losing it. He flew half way around the world to attend a cleaning tradeshow in search of the "next big thing," something that would help grow his business. During his browsing, he saw the Morantz Ultrasonics cleaning systems. Immediately, Mick knew he had found what he was looking for. "I was completely amazed with what I was seeing. Fabrics, like the ones I clean were being put into the machine and came out cleaner than I could ever get them, and all within seconds," Mick said. Mick decided then and there to learn as much as he could about ultrasonics. A short time later, he was on a plane to Philadelphia to see all that Morantz had to offer. After a few days at Morantz H.Q., Mick ordered his first set of machines, a Morantz 3-in-1 System, and got to work.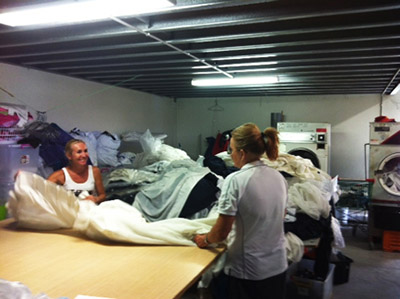 "The learning curve was short and once my staff and I really began to understand the full capabilities of these machines, the excitement and work continued to grow." said Mick. "I focused primarily on blinds and curtains in my first year because it was my client base. I was able to process existing jobs in a much shorter amount of time which generated higher profit margins and left me time to explore and promote other types of cleaning."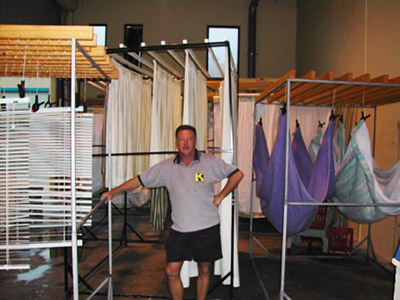 Branching Out
Mick and his staff soon returned to Morantz H.Q. and attended a Morantz's Firesonics® Seminar where they learned more about how to use ultrasonics to clean soot and smoke damaged items including electronics. "Very few people offer content cleaning in Australia. I knew this was a great opportunity to get my foot in the door. As soon as I started promoting it, the work came so quickly I ordered a SM-200 Super Mighty One from Morantz to dedicate to the contents side. I also purchased a golf club cleaning machine to promote content cleaning and other services at tournaments and meetings." Mick added, "When I realized how useful the pneumatic lift on the SM-200 was for lifting heavy items, I started using it for curtain cleaning and it made a huge difference! My female employees were struggling with lifting wet, heavy curtains out of the tank, but the lift made this process of lifting and draining very easy."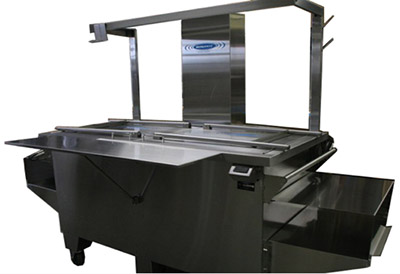 A Better Drying Process
As both his curtain cleaning and content cleaning businesses continued to grow, Mick knew he needed a better drying process. "While some curtains can air dry, other types need to be dried quickly or else browning starts to appear. Electronics also must be dried quickly and at higher temperatures. I had seen the Morantz Drye Rite cabinet, loved it, but needed something much bigger to accommodate all I had to dry on a daily basis. I had Lisa (Morantz) build me what is now the Drye Rite XL. It's a full, room size dryer complete with Infrared Heat and Ozone for deodorization. We have both our contents and our curtains on rolling racks and roll them in and out. It's incredible and has increased my productivity tremendously!"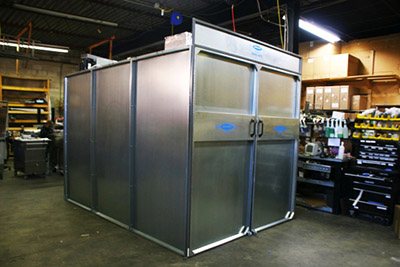 Hospitals Took Notice
In 2010, Mick started seeing a significant increase in work from local hospitals. When he presented the data from Morantz's independent testing (testing confirmed that ultrasonics not only sanitizes, but disinfects), hospitals really took notice. Mick tells us, "MRSA and C-Diff are big issues for hospitals. Morantz's testing set a new standard that no other method of cleaning could touch. Now I had the capability of offering services well beyond privacy curtain cleaning. With my equipment, I clean wheelchairs, slings, trolleys, trolley covers, bed-side tables, microfibers, patient restraints… Some of the items they give me, I don't even know what they're for! The work orders keep growing and I keep bringing on new hospitals."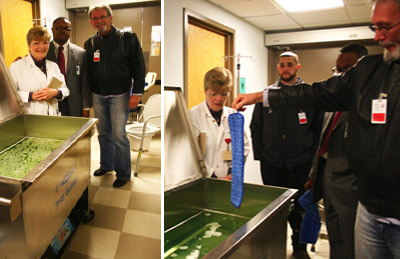 Expanding… Again!
Business was growing so fast that Mick needed to expand yet again. After moving to a larger and newer building, he spoke to Lisa Morantz about adapting one of Morantz's newer models, the SM-200-XL which had primarily been used for industrial parts cleaning, to suit his needs. "We put our heads together and came up with unique features which makes the new SM-200-XL a hybrid machine with all the best features Morantz has to offer," said Mick. "I now use this model for everything I do and couldn't be more pleased. It's been terrific for all the new curtain cleaning and lamp shade work I am getting from hotels."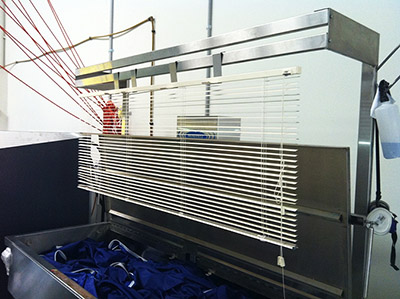 Growing by 200%
By 2014, since meeting Morantz, Mick has increased his business by 200%. His processes with the Morantz machines can now be duplicated around the country, and that's just what he intends to do. Mick has just completed a new deal to bring Morantz Ultrasonic equipment, and his know-how, to a major Australian cleaning franchise.
Congratulations to Mick and the entire team at Kleena. Best wishes for your continued success.