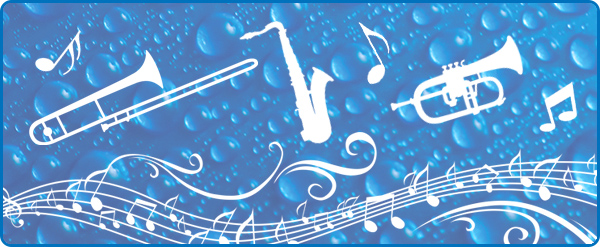 Offer a professional, deep cleaning
and disinfection of
musical instruments with
Morantz Ultrasonics Cleaning Systems
At Morantz, we love music, but the music just doesn't sound as vibrant when played on a dirty instrument. It can be off-key, flat and just not enjoyable. Keeping musical instruments clean not only helps to maintain the quality of the sound they produce, it also extends the life of your instrument, adding years of enjoyment.
That's why we manufacture the most effective Ultrasonic Musical Instrument Cleaning Systems available.
Morantz Ultrasonics Cleaning Systems are fast, gentle and effective. Within minutes, you can remove dust, dirt, corrosion, calcification, lime and scale, bacteria, and other types of pollutants and germs that can cause long-term damage. Morantz Ultrasonics can be used to clean a wide range of instruments, including: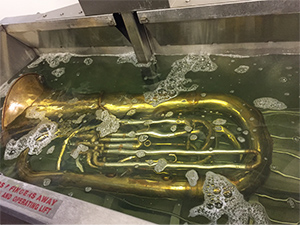 Brass Instruments
Woodwind Instruments
Electric and Electronic Instruments
Smoke and Water Damaged Instruments
Antique Instruments
Instrument Parts
And more.
Ultrasonic cleaning has many additional benefits, such as:
Deep cleans and disinfects instruments, inside and out.
Fast and gentle, cleans in just a few minutes.
Accommodates instruments of all shapes and sizes.
Utilizes standard 110v power (SM-200 requires 220v).
Features a unique lift system on the M-115 and SM-200 (can lift up to 250 lbs.).
Built with state-of-the-art immersible transducer packs.
Includes free instructional manual, free support, and free training at Morantz headquarters.
Manufactured by Morantz Ultrasonics with over 80 years of experience and expertise.
The following demonstration shows how fast, effective, and easy cleaning with Ultrasonics can be. In this example, we clean a trombone using the Morantz Ultrasonics Z-56. Pay particular attention to the dirt being removed from the inside of the slides and valves. It will look cloudy, almost like smoke.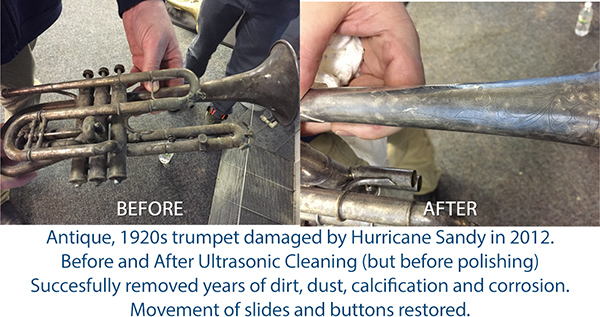 Morantz Ultrasonics offers four systems for cleaning musical instruments. Click on a machine below to learn more about that system or call us at 215.969.0266. We look forward to hearing from you.
Diversify Your Services and Increase Profits for your Business
Morantz Ultrasonics is the leader in Ultrasonic Cleaning Systems and Ultrasonics is a great way to diversify your business and generate extra income. Among the industries where Morantz Ultrasonics is being successfully used are:
Window Blind Cleaning
Contents Restoration
Medical Cleaning and Infection Control
Electronics Cleaning
Parts Cleaning
Janitorial & Maintenance
And more
If you're interested in learning more about cleaning with Ultrasonics, call us at 215.969.0266.