Z-97 Super System
Z-97-SS
Budget Friendly Contents and Parts Cleaning Line System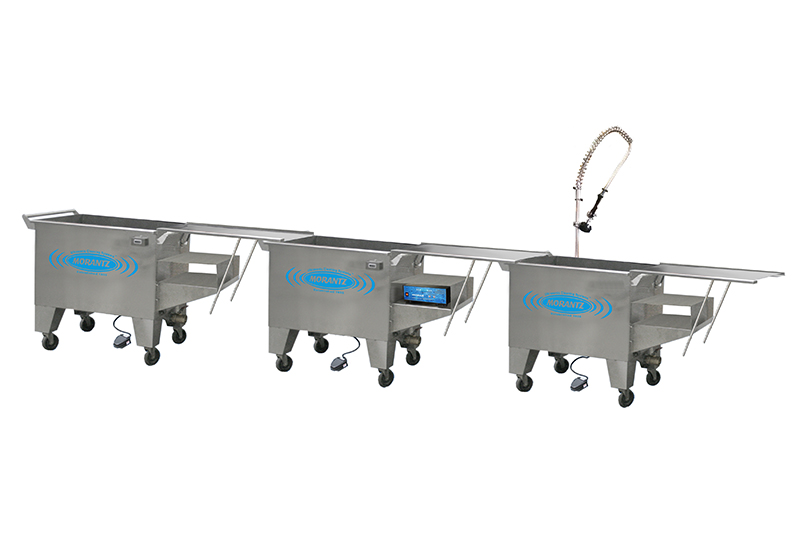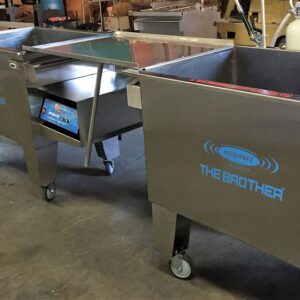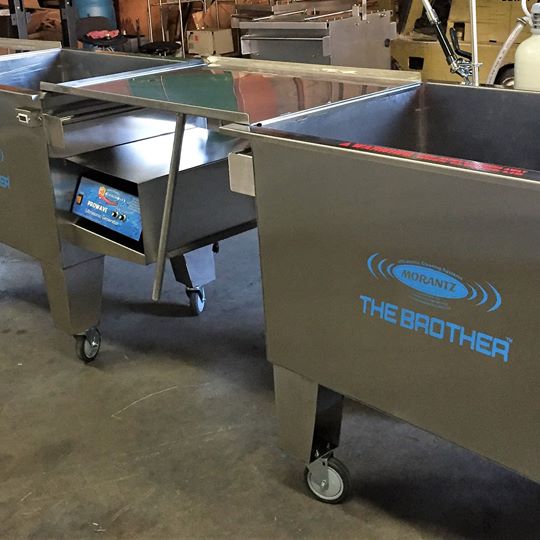 The Z-97 Super System offers a full line cleaning system at an economical price. Designed around Morantz's famous Brother machine, the line utilizes 3 stations:
The Z-97 Super System is ideal for cleaning smoke damaged contents, industrial parts, musical instruments, window blinds and much more.  The stainless steel lids open to connect all three machines into one easy to use line cleaning system.
System Size Note: Lined up side-by-side (with lids open), these 3 tanks measure 21 feet (6.4m). If you add on the Drye Rite Cabinet, you will require an additional 4 feet (1.2m).
System Specifications:
Utilizes (5) 110v/15 amp/1ph circuits (this can be converted for countries that require 220/240v)
Does not need special plumbing, only a water source
Also available in 115 gallons (435 liters) and 200 gallons (757 liters) capacities.
Recommended accessory package: Super System Upgrade Kit
3 Heavy Duty, Non-Magnetic, Stainless Steel Tanks
1 Prowave™ Ultrasonic Generator with Intensity and Pulse Controls (1500 watts/3000 peak watts)
2 Immersible Transducer Packs with 14-Gauge 316L Non-Magnetic Stainless Steel
2 Thermostatically Controlled Heaters with Indicator Lights
Bubble Bar for Pre-Wash (air compressor not included)
Recirculating Pump and Filter System (on Pre-Wash and Rinse)
3 Stainless Steel Lids/Work Tables
3 Stainless Steel Generator Shelves (with Splash Covers)
4 Heavy-Duty 5" Casters with 2 Brakes (on each tank)
2 Stainless Steel Welded Handles (on each tank)
2 Digital Temperature Display Readouts
3 Spigots for Easy Draining
3 Hose Adapters  for Easy Fill
Stainless Steel Commercial Sprayer (for Rinse)
Instructional Video and Manual
Free, Unlimited, Hands-on Training at our Facility in Philadelphia
Free Ongoing Support
Window Blind Cleaning
Content Restoration
Electronics Cleaning
Parts Cleaning
Janitorial & Maintenance
Musical Instrument Cleaning
40" L x 26" W x 24" D
1m L x .6m W x .6m D
84" L (with lids open) x 30" W x 35" H
2.1m L (with lids open) x .76m W x 1m H
97
367
Call 215.969.0266 for Pricing